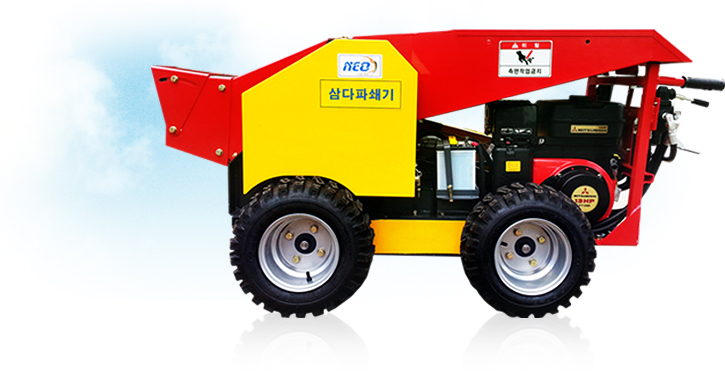 WK-2020
Product Descriptions
Title: WK-2020
Model: Type of Self-Propelled Four-Cycle 13HP Air Cooling
Length: 1,750mm
Width: 840mm
Height: 960mm
Weight: 380kg
Features of the product
It has been designed to make it easier to travel and work in a narrow work environment.
A feed opening is made available for every person with a low profile deck plan.
It is possible to convert an input roller of crushed substances to normal or reverse rotation through manipulating a lever.
The blade is difficult to break or be damaged by loads due to its integrated rotor.
When one puts twigs into it, it minimizes the possibility of one being caught, resulting in the prevention of accidents.
Frequent mechanical troubles are reduced as much as possible by minimizing the power transfer unit. Ease of operation and the safety of workers as well as durability and servicing has been taken into account.
When one stops driving or comes to a stop, a traveling lever is designed to go into neutral.
With four-wheel drive, it is possible to use smoothly under unfavorable conditions (like mud or sloping land)..